Programme
You may download the softcopy of the programme at this link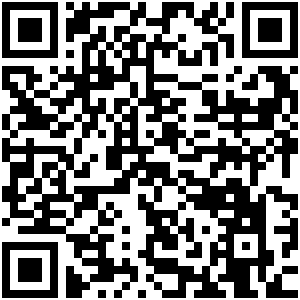 You also may download the whole softcopy of the shuttle through this QR Code
Youth & Young Professionals
This conservation congress provides a once-in-a-lifetime opportunity for student members and early career professionals to attend and even discuss their work.
The programme for the 2nd Asia Parks Congress is filled with high-quality programming designed to help youth & young professionals to learn about the newest conservation issues, approaches, and accomplishments while also expanding the professional network. The majority of the congress sessions, including the free excursions, will be open to youth and young professionals.
The committee has established a separate price for youth and young professionals. Please complete the registration form here.
Excursions
All registered attendees will be able to participate in the excursions. Please see the following list:
Indigenous Peoples and Local Communities (IPLC)
Indigenous peoples and local communities have contributed significantly to the conservation and protection of some of the Earth's most vulnerable ecosystems. Many of the same forces that endanger nature now confront them, such as extractive industry pressures and infrastructure development. Climate change and other global trends are likely to hasten the extinction of natural habitats and the resources that rely on them. Conservation strategies developed in collaboration with communities and indigenous peoples can help mitigate negative social impacts while also providing long-term incentives – and benefits – for sustainable natural resource management. There are so many success stories related to indigenous people and local communities and conservation across the Asia region. In Sabah, Community Based Tourism has been initiated to assist the Indigenous peoples and local communities where the initiative has helped them in term of economic wellbeing. Indigenous peoples and local communities will be given a special pavilion where many interesting programmes will be organised, and all interested delegates can submit proposals to present in this programme. Please contact ird@sabahparks.org.my for more information.